Striped Bass
Fishing Charters
Your Striped Bass Adventure Awaits
Make the most of a beautiful summer day with fun and exciting Striped Bass Fishing Charter. Striped bass fishing is one of the easiest, most fun fishing trips you can go on.  The fishing is fast-paced and exciting, perfect for those new to fishing and enthusiasts alike! This is one of the best trips to book for your first time out with Whiptail Adventures, because the quick pacing makes the trip a non-stop thrill.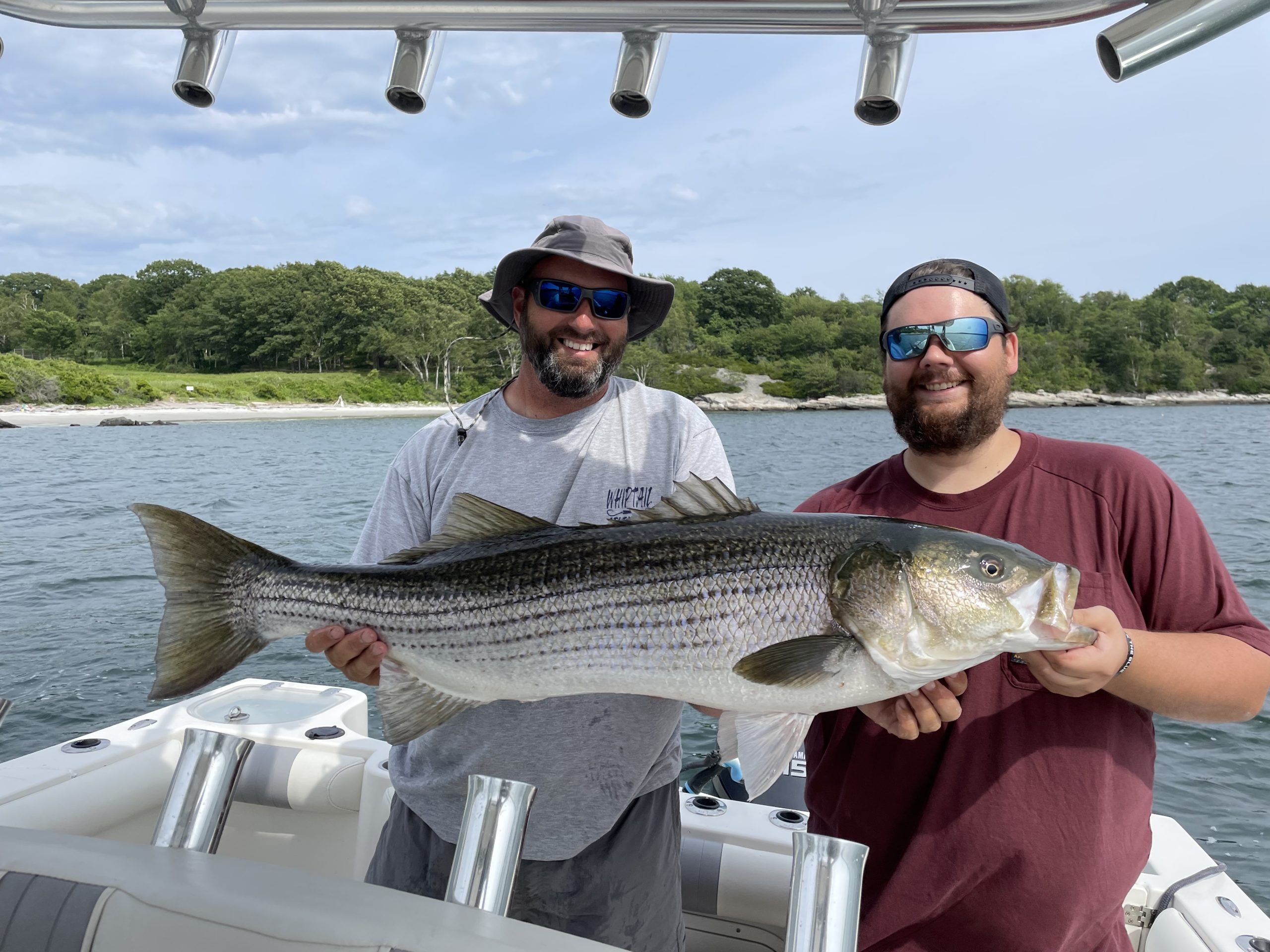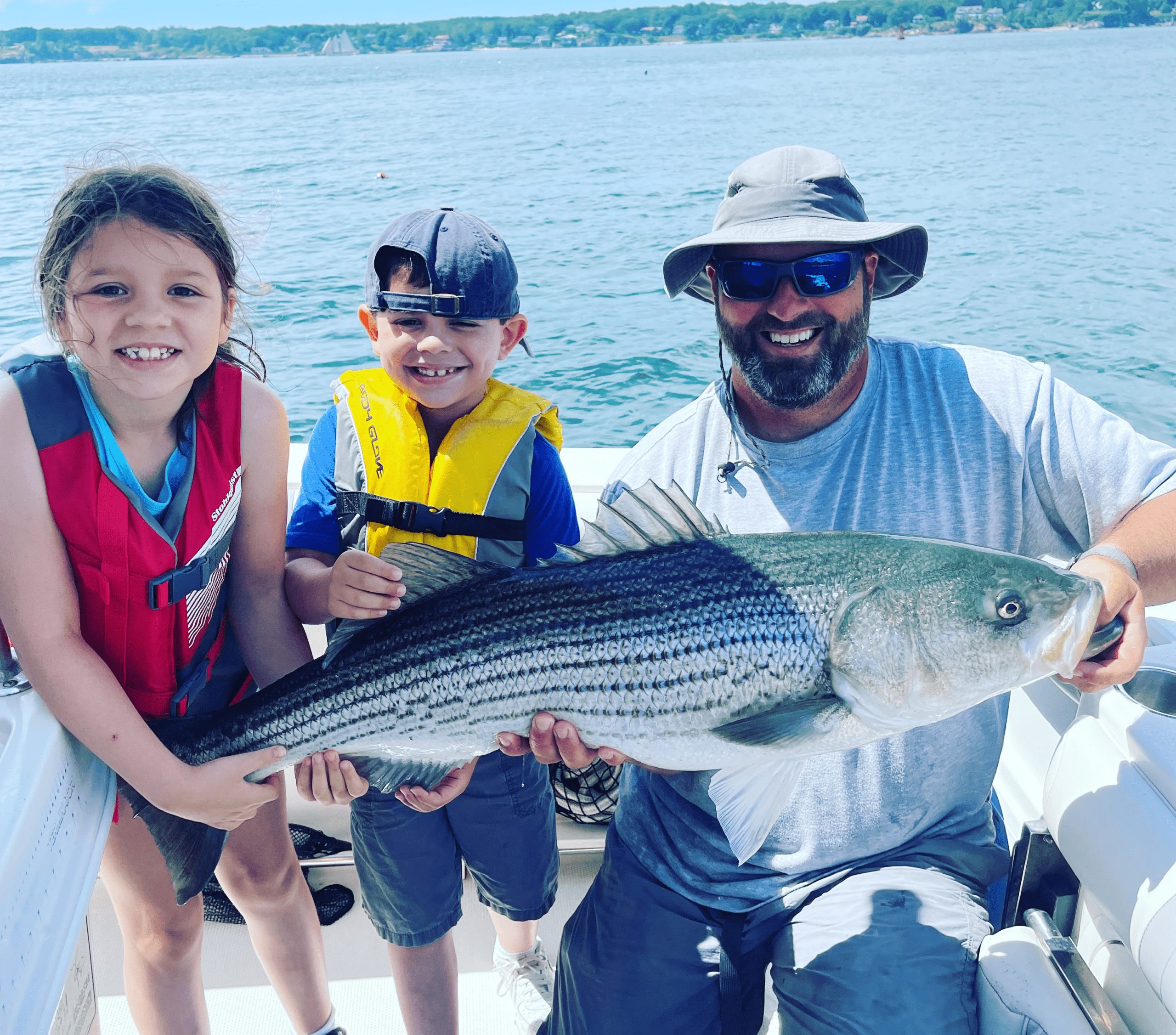 What to Expect
We utilize light tackle with live or dead bait for the most bites.  Earlier departures often get to see extra excitement with a lot of action near the surface of the water.  This catch and release sportfishing adventure will stick with you and keep you coming back for more action-packed fishing.
We can run these trips as 4, 6, or 8-hour long excursions, depending on how long you want to be out on the water.  It only takes about 20 or 30 minutes to get out where the fish are running, so you'll get to spend most of your time in the thick of it.
A few Facts About Striped Bass
Striped Bass weigh 10-30 lbs on average, but rarely specimens over 80 lbs have been caught!

Striped Bass are one of the most popular game fish out there.

Striped bass can survive in both fresh and saltwater and will often spawn in freshwater.
Book Your Striped Bass Fishing Charter Today!