Your Ground Fishing Adventure Awaits!
"Ground fishing" refers to trying to catch the fish closer to the bottom of the water, which in the waters off Portland means good eating! Our experienced anglers love going out on long ground fishing trips offshore.  This is by far the best fishing trip if you're looking to bring home filets to eat! While some think this isn't as exciting as sport fishing, it's a favorite of dedicated fishermen as they get to share the joy of their catch with family and friends over meals on the mainland.  
This is arguably the best introduction to deep-sea fishing since it's less intense than some of our other adventures, like [shark fishing[link to shark fishing page]].  If you've mostly been fishing near shore or on freshwater, start your Maine fishing adventure here!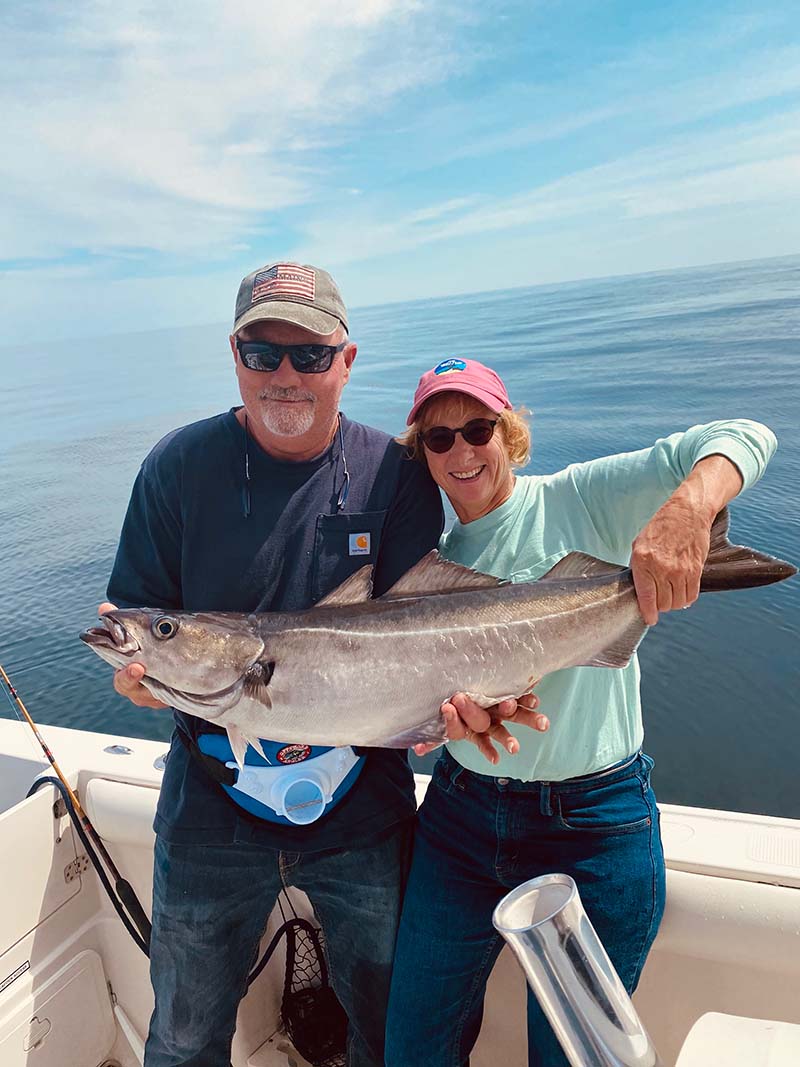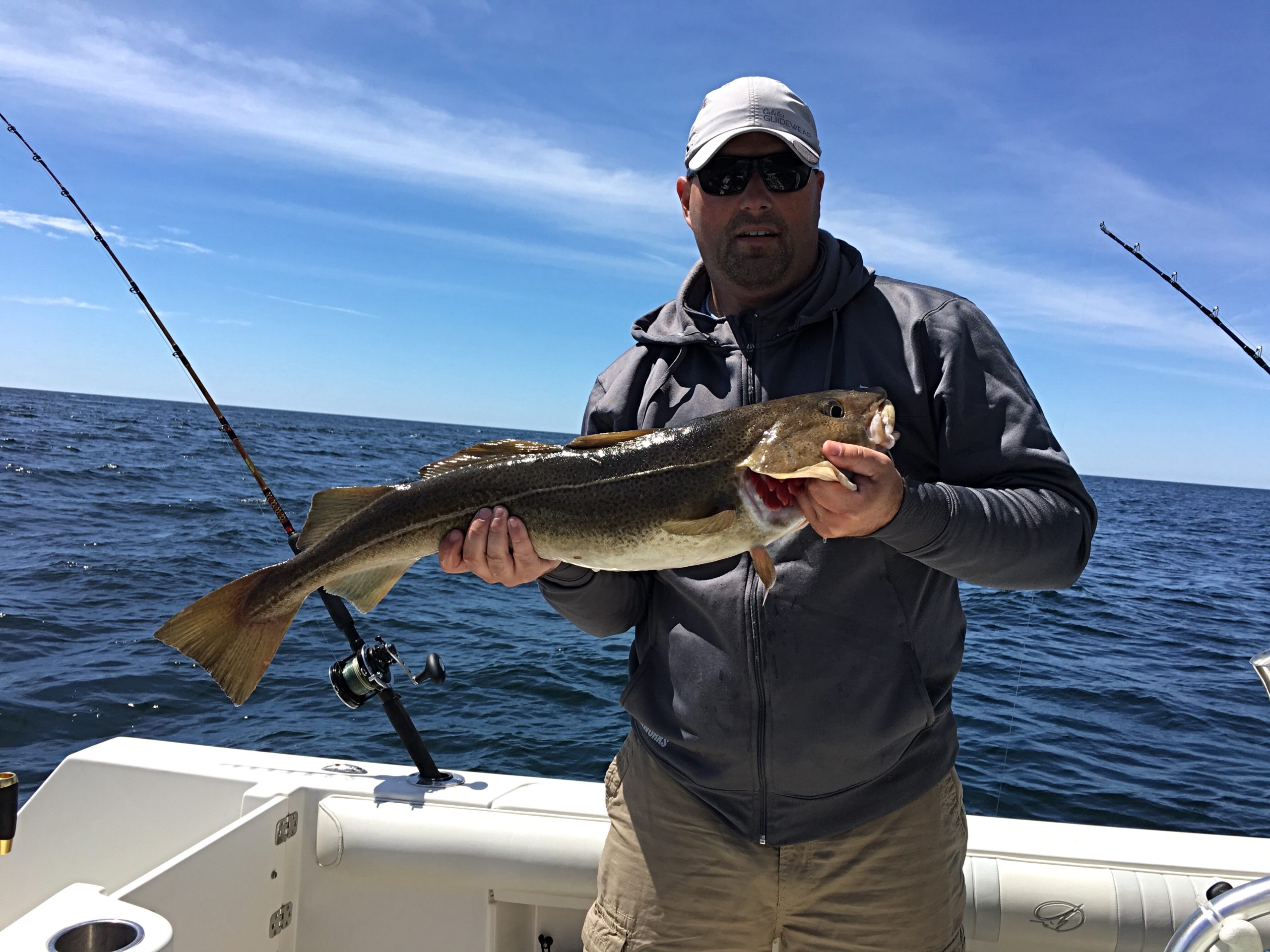 What to Expect
We go after haddock, cod, pollack, and halibut.  Usually, we fish for these in 200 to 280 feet of water, anywhere from 15 to 30 miles offshore.  This distance requires about an hour on average to reach prime fishing grounds.  We use light gear for this trip since the fish we're going after are pretty conventional and reasonably sized.  Sharks are always a possibility in the same area we will fish so I will always have gear prepared for a monster!
Book Your Ground Fishing Charter Today!