Your Shark Fishing Adventure Awaits
The most exciting and defining types of fishing trips we offer are Shark Fishing Charters.  At Whiptail Adventure, we specialize in exciting fishing trips that can define your summer, but none are more compelling than shark fishing.  Captain Jason Eaton will guide you on our proven tournament-winning shark fishing charter boat to chase Blue, Thresher, Porbeagle, and Mako sharks on light tackle!

Please note, this is a fishing trip intended for experienced anglers.  While this is a super exciting trip and very popular among our clients, it's not appropriate for the whole family.  While we keep shark fishing safe and fun, it's also exhausting and requires skill.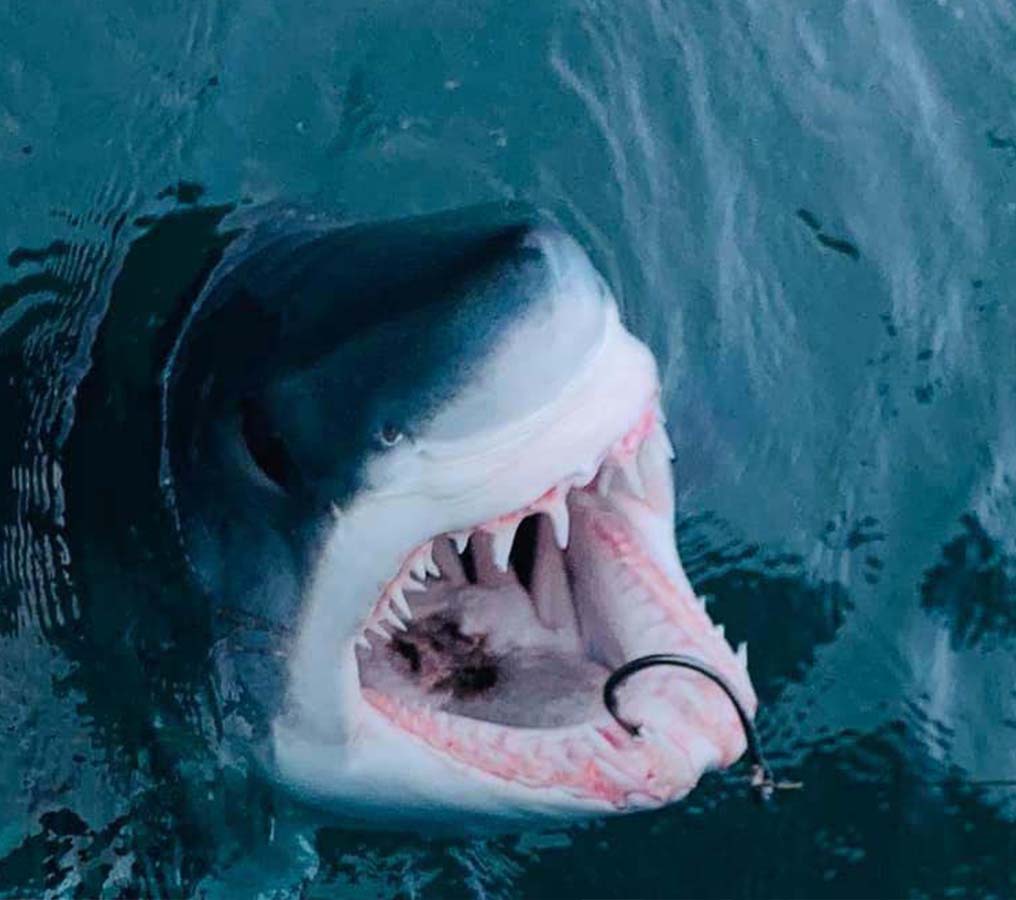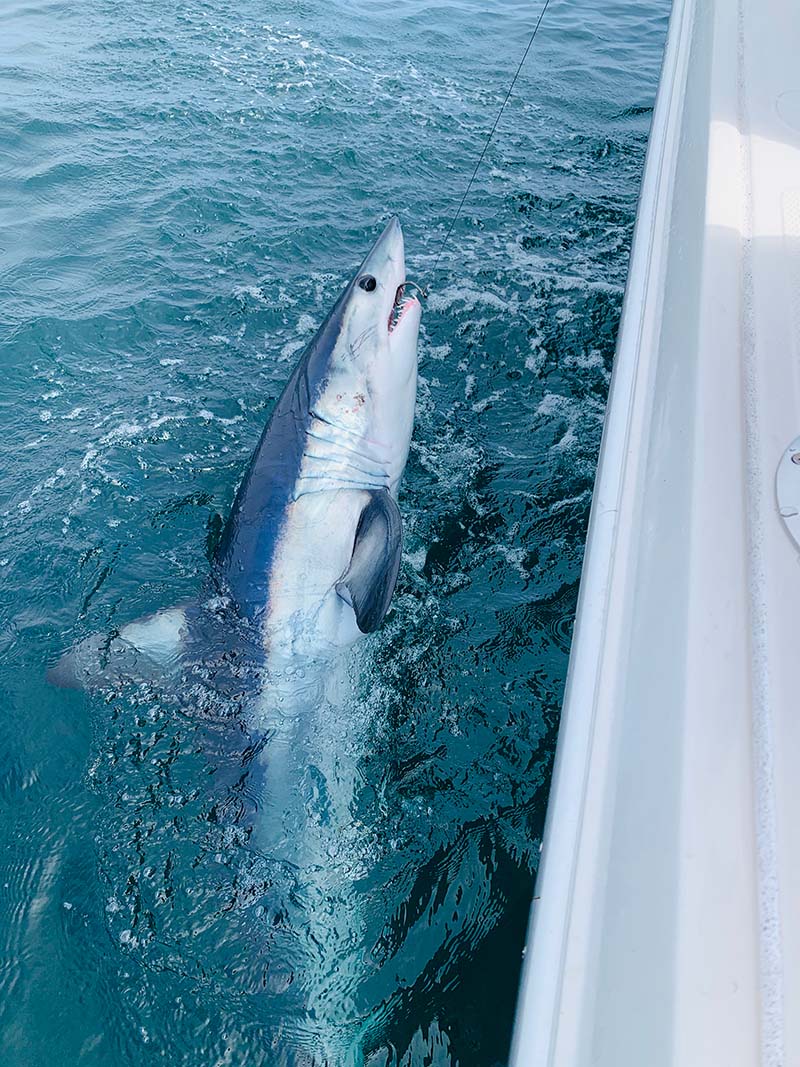 What to Expect
Our Shark fishing charters run from mid-July to the end of October with the peak experience in August, so be sure to dress appropriately for the weather, as early Autumn mornings can be very brisk.  We will take you out deep for an all-day trip (8 hours) to find Mako, Thresher, Blue, and Porbeagle sharks.  This trip gets more rebookings than any other, so expect to get hooked!
A few Facts About Sharks
Some of the varieties we fish can grow to be up to 10 feet long!

Despite their size, sharks are still fish and have no bones, only cartilage.

Sharks' skin is rough like sandpaper, making gloves a good idea for this trip.
Book Your Striped Shark Fishing Charter Today!