Your Fishing Adventure Awaits!
Welcome aboard Whiptail for your fishing charter adventure! Make the most of your Maine summer with a trip out on the water with Captain Jason Eaton and Whiptail Adventures.
Whiptail Adventures: Providing Fishing Charter Experiences in Portland, ME!
Whiptail Adventures is a full service fishing charter experience based out of South Portland, Maine. No Maine summer is complete without a big dose of salty sea air and excitement, and that's what we deliver!
We pride ourselves on providing a range of unique, fun fishing and sea exploration experiences that are great for everyone! From family excursions to serious fishing expeditions we offer experiences that can make any summer vacation into a Whiptail Adventure!
Captain Jason Eaton
Captain Jason Eaton is an avid angler and a full-time registered Maine State Guide. Our captain isn't just a skilled navigator, he is a proven tournament winning Guide.  He placed 1st in the 2018 Spring Point Shootout fishing competition for Striped Bass and 1st in the 2019 Spring Point Shootout for Shark. His main goal is to provide you with the best fishing experience and come back home with an ice chest full of memories and filets.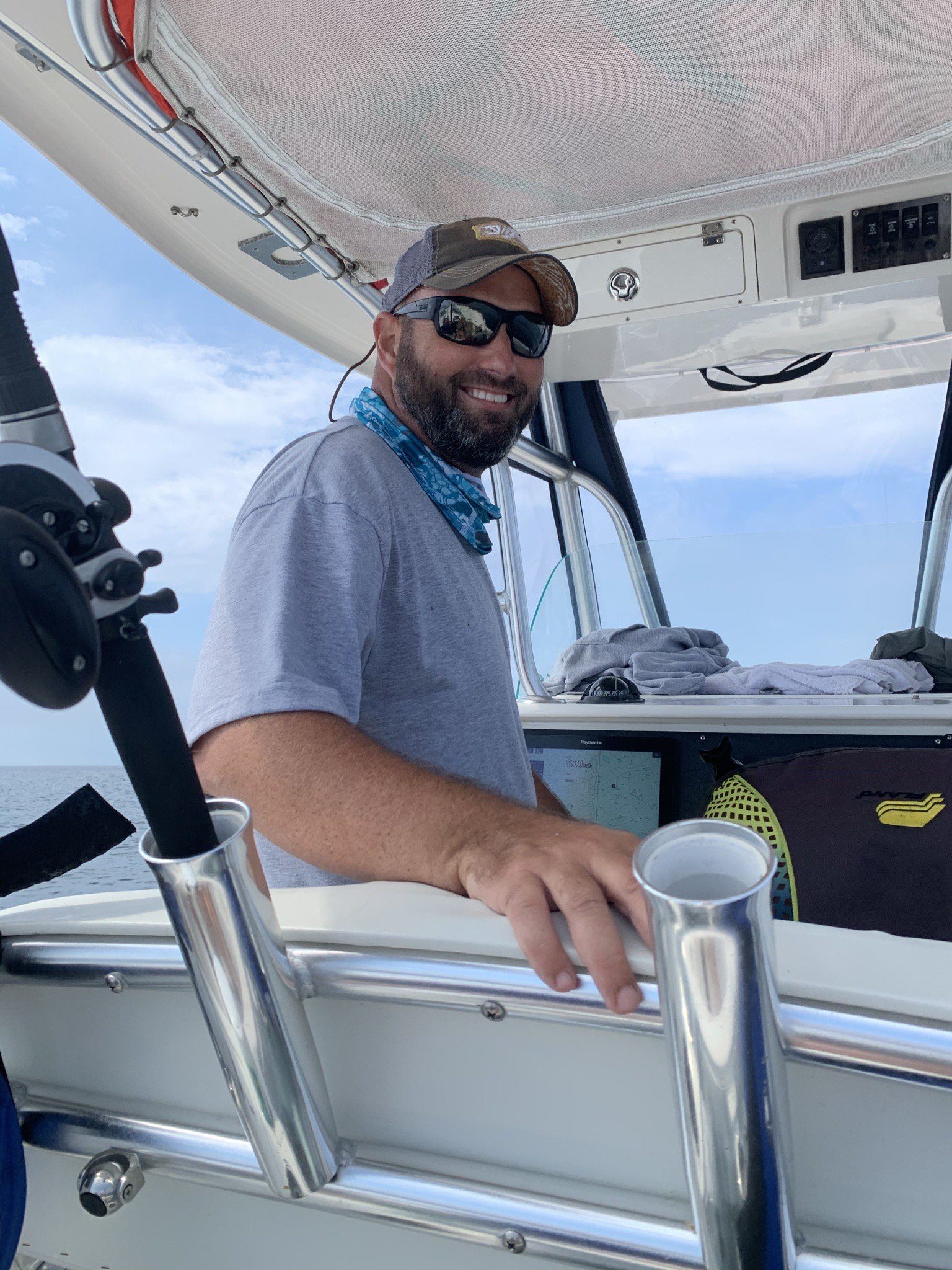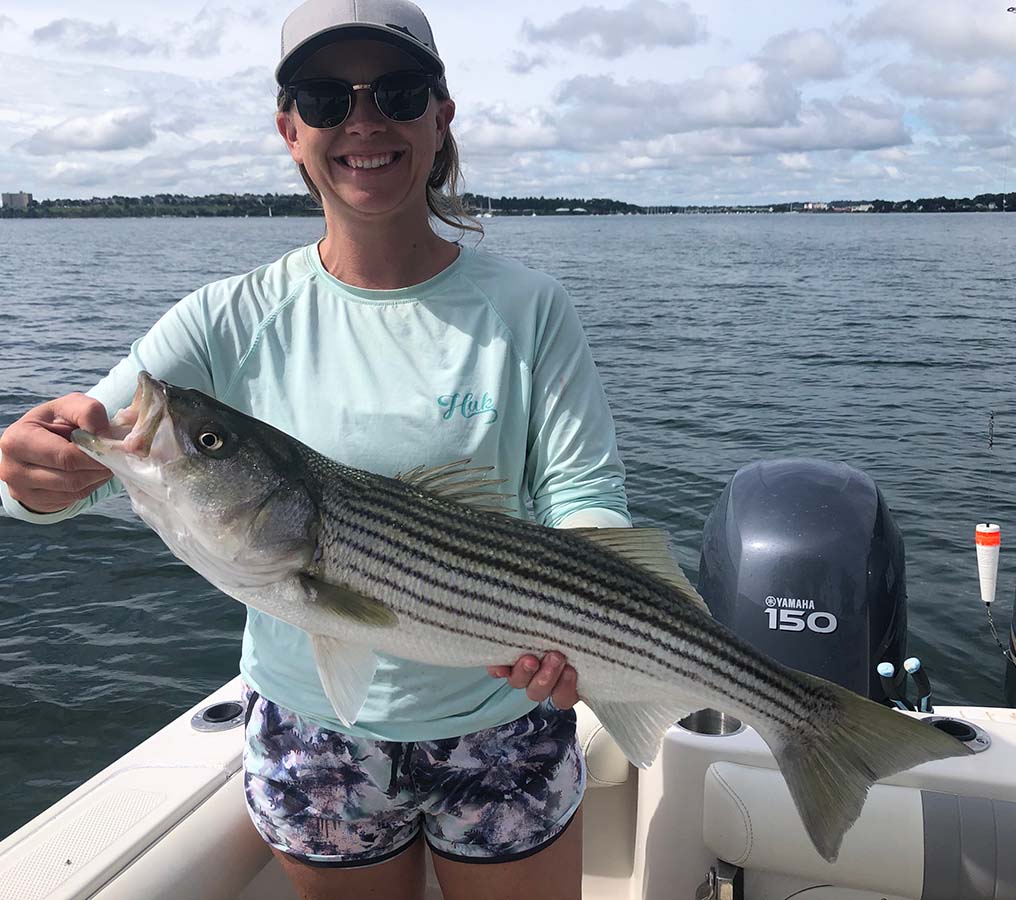 Striped Bass Expeditions
One of our most fun and easy fishing trips are striped bass fishing expeditions. This is perfect for fishing with the whole family, friends, a bachelor party, or just to get away from the shore and its worries for a while.  With fast action, loads of fish, and great summer weather, striped bass fishing is a great place to start with fishing or for an experienced angler to take it easy!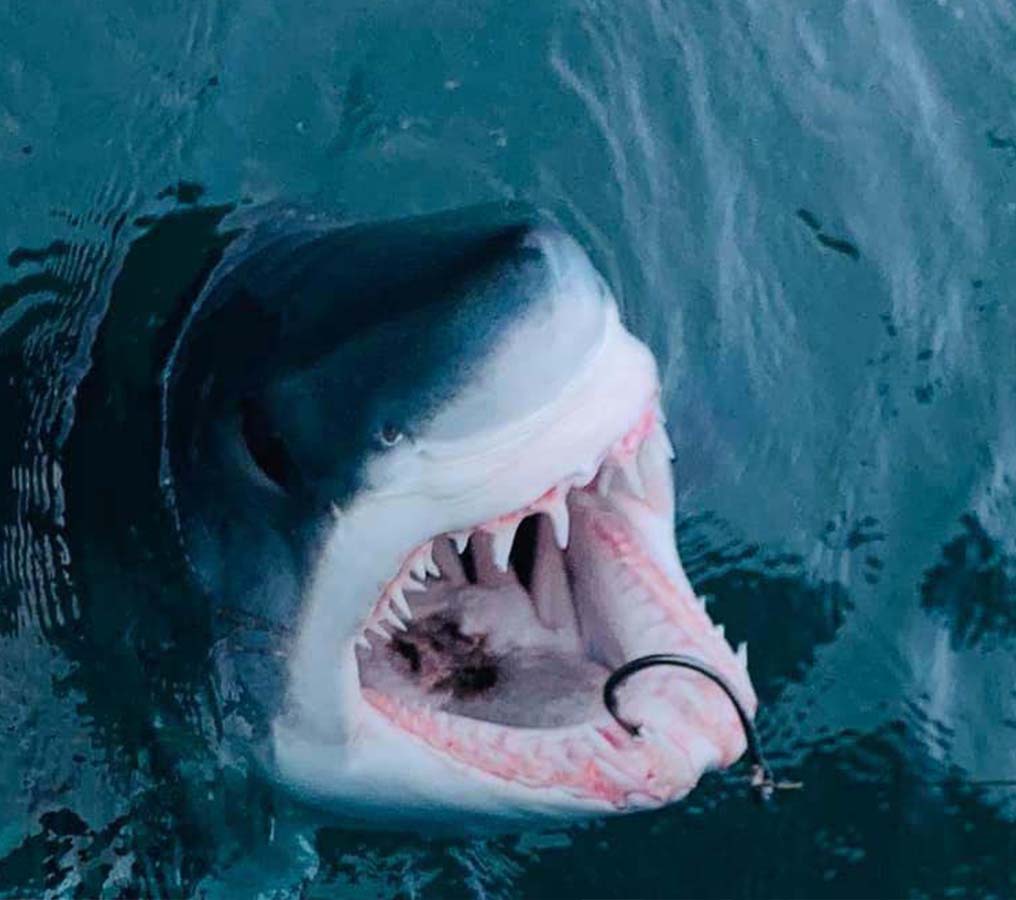 Shark Fishing Adventures
At Whiptail Adventures we specialize in shark fishing adventure, one of the most exciting fishing trips out there! We regularly find Blue, Thresher, Porbeagle, and Mako sharks in the deep waters off the Maine coast.  For best results, schedule between mid July and late October.  We get more repeat bookings for this adventure than any other!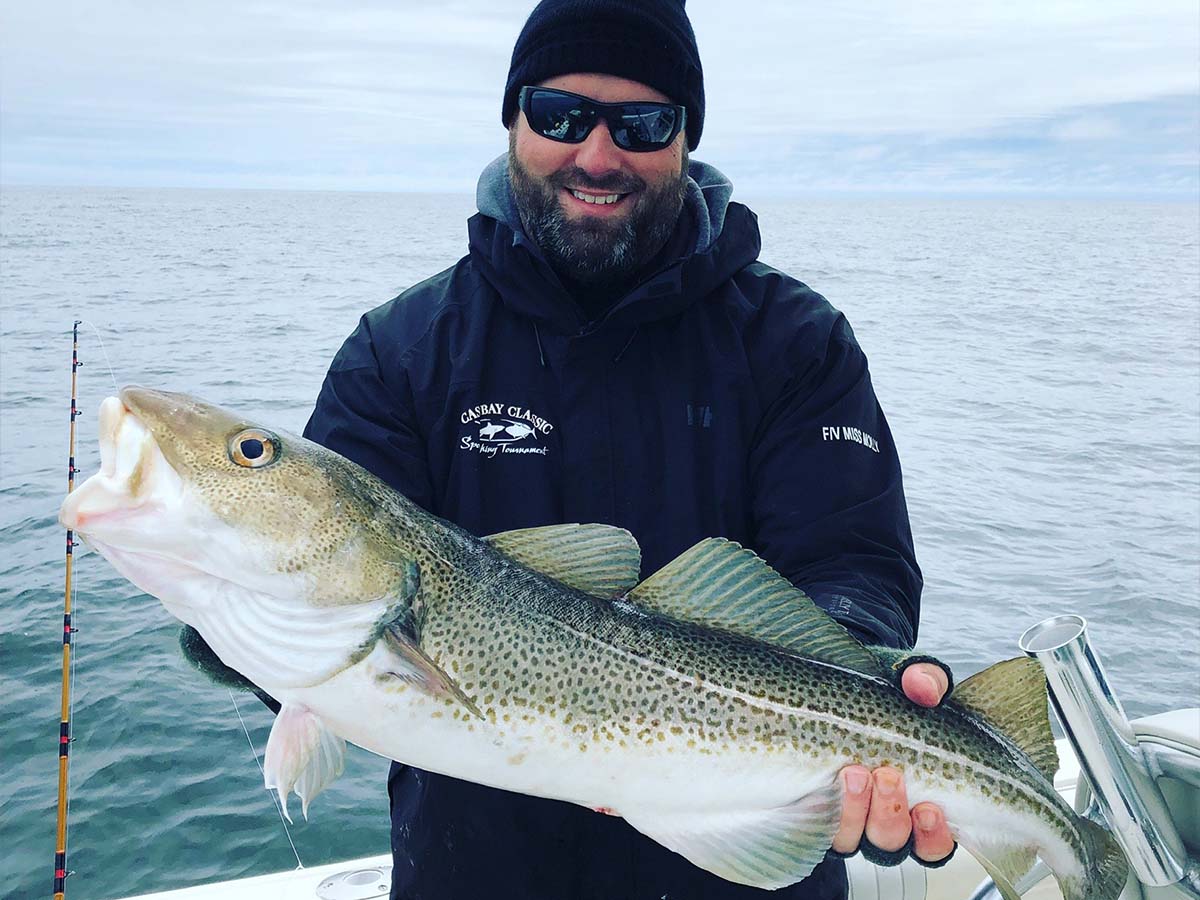 Ground Fishing Excursions
Ground fishing is a fast paced fishing excursion that is great for experienced anglers. Unlike most of our fishing trips, the haddock, cod, pollack, and halibut caught on this trip are very good eating.  We go pretty far out, 45 to 60 minutes from shore, and catch lots of fish. Exercise your light fishing gear and see how many haddock you can catch!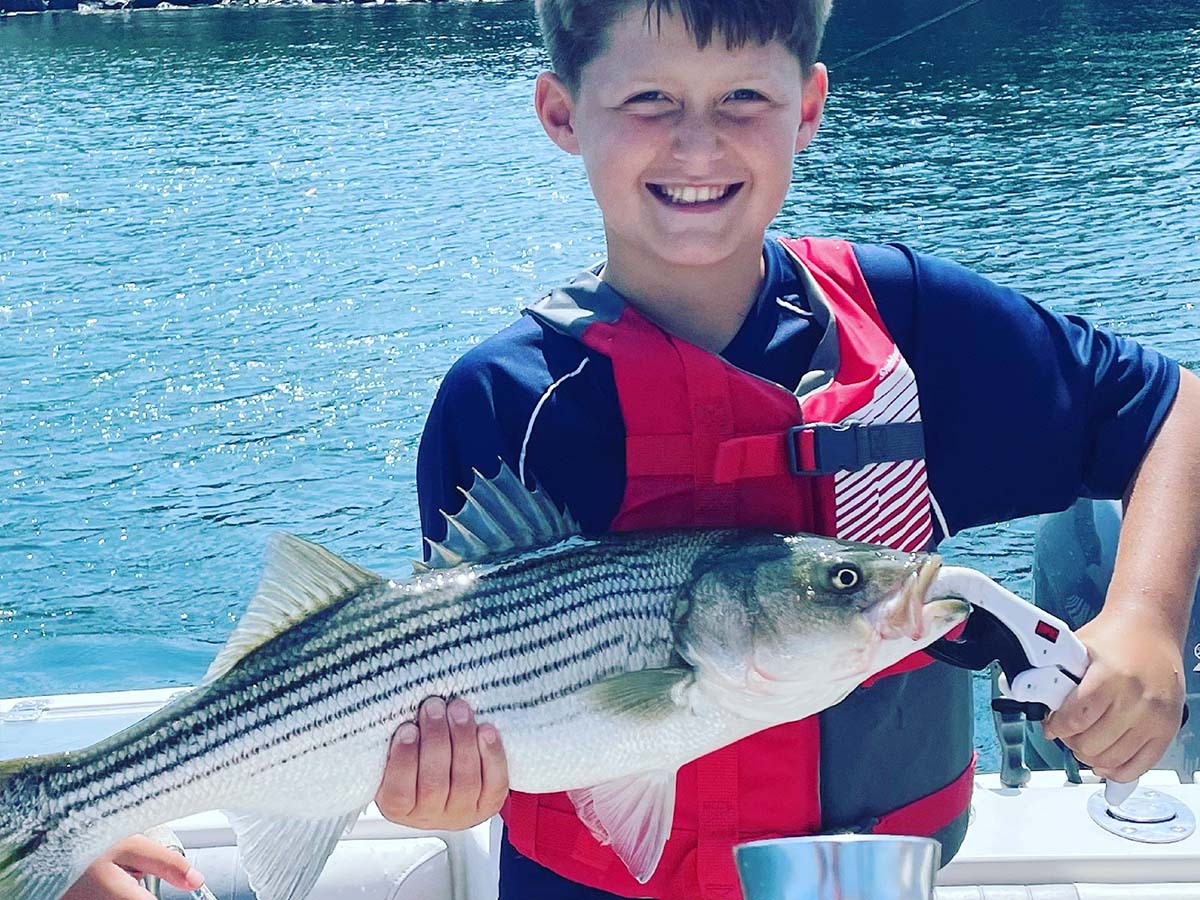 Kids Fishing Adventures
Our beginner-oriented fishing trips for kids is focused on teaching youngsters the fundamentals of fishing.  We stay within a quarter hour of shore and trips are typically two hours.  This trip is best for kids between 8 and 12 years old who are interested in learning how to fish.  This is a great way to teach children the fundamentals of saltwater fishing!
Harbor Tours
Excited to get out on the water, but not interested in fishing? Explore Casco Bay with a delightful daylight or sunset cruise (sunset tours have limited availability, please inquire directly to schedule one). You've never seen Portland Maine like this before! You'll get a tour of all the lighthouses, forts, and incredible wildlife in Casco Bay.
Looking for a different adventure?
As a full fishing charter service, we can provide you with just about any fishing experience or oceanic tours.  If you're looking for a special adventure or experience, please reach out to us and tell us your idea.  Odds are good that we can make your idea into your dream adventure!
What People Are Saying About Their Whiptail Adventure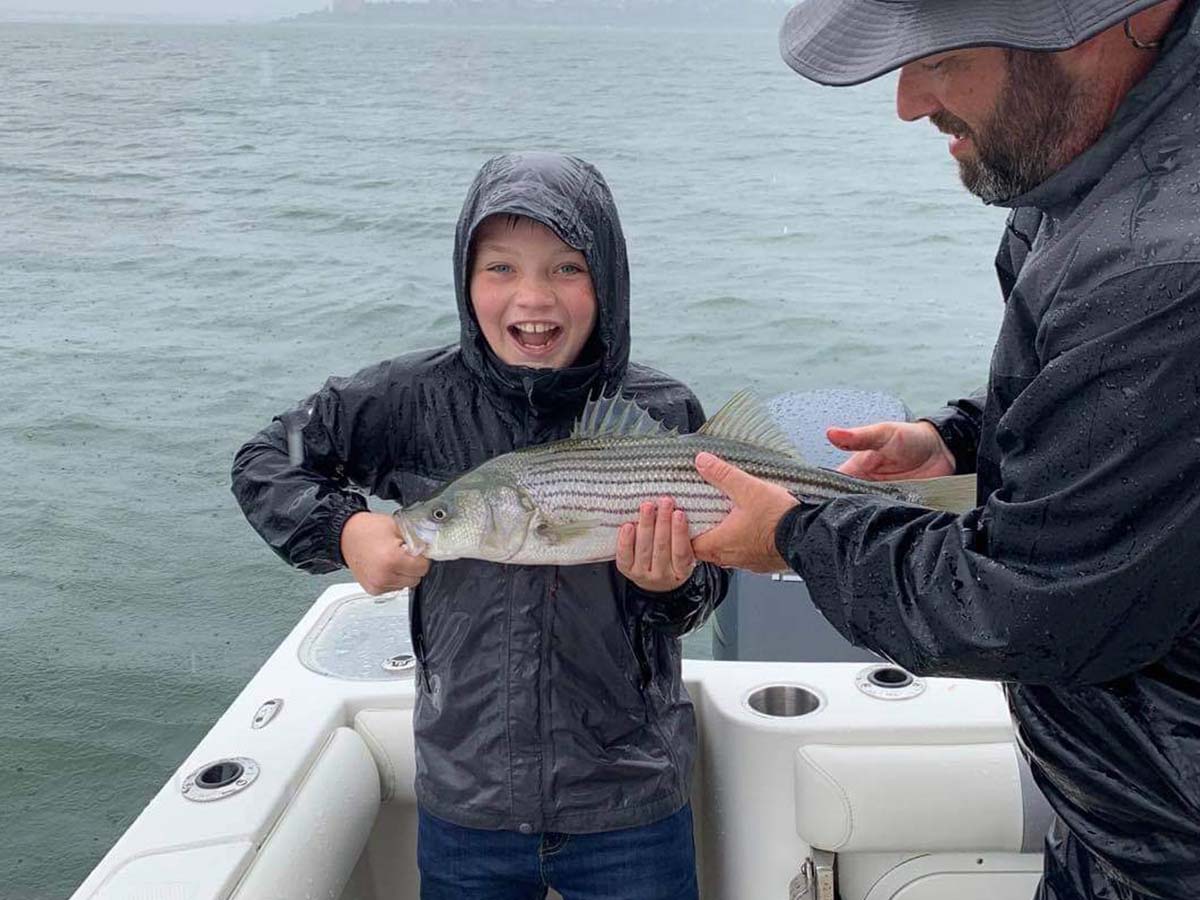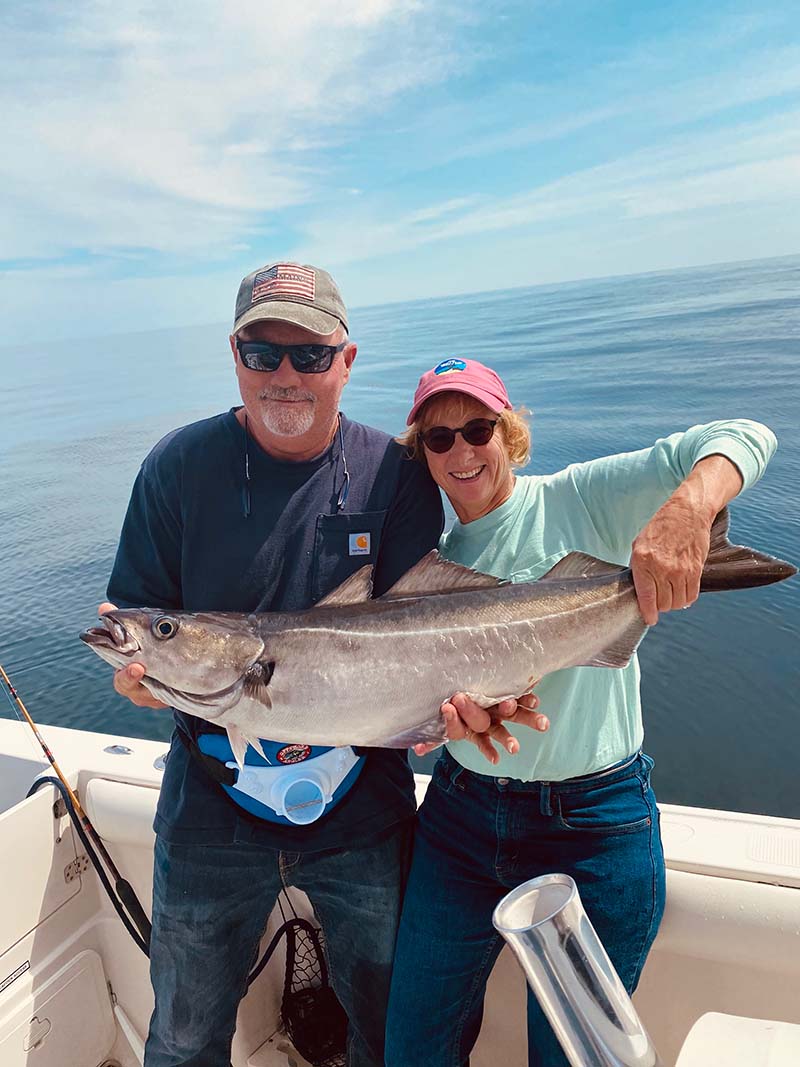 Jason took us on an incredible day of ground fishing and shark fishing. I reeled in my first shark today and it was a MAKO!! What a wild and fun experience! He's a genuinely nice guy who provided us a safe and enjoyable day. We can't wait to go again!!
Had a great trip with Whiptail!
Jason was terrific – helpful, knowledgeable and a lot of fun. We caught some beautiful fish and learned a lot along the way! The boat and all equipment was top notch and we had a great time – highly recommended.
Capt. Eaton always provides a great experience offering fishing off shore for shark, tuna, cod, haddock or if stripers are your thing close in fishing. You can't go wrong with Whiptail Adventures!
This was a great trip! Jason put us on the stripers right away (after catching mackerel for bait). He took time to explain what was happening in the water and what we needed to do to be successful. If you are looking to fish for stripers in southern Maine, I highly recommend Whiptail Adventures!